As Toronto's leading Dating Expert,
Shannon Tebb has built a reputation on helping singles throughout Canada improve their dating strategies.
Dating Consulting can be beneficial to anyone new to dating or looking to re-enter the dating market. If you're having difficulty landing a second date, want to improve flirting skills, update your image, or are struggling to lock in a new relationship. Working with a Dating Expert, allows you to maximize your full dating potential and helps increase your confidence when meeting someone new. We coach clients in person or via Zoom Media, 7 days a week to accommodate our clients.
We have coached over 3000 singles, fully assessing what areas require tweaking and have increased singles chances of finding a partner instantly.
Take advantage of our STRATEGIC DATING Coaching packages:
Single Session – $225 plus hst
3 Sessions – $650 plus hst
5 Sessions – $1100 plus hst
To book your 60 minute Dating Consultation with Shanny, please complete the registration form below.
Client Testimonials
Are you Dating Online?
If you have an online dating profile that is getting minimal hits we suggest booking our Online Dating Profile Editing Service $300 plus HST. During the session, we choose your best photos, and rewrite your bio into a shorter more powerful version.
Shopping & Styling Session
Splurge on yourself and enjoy a shopping and styling 2.5 hour session ($400 plus HST) with Shanny at your shopping venue of choice. We have had some pretty amazing results with singles who are looking to update their wardrobe and purchase new date attire. Please email: date@shannyinthecity.com to book.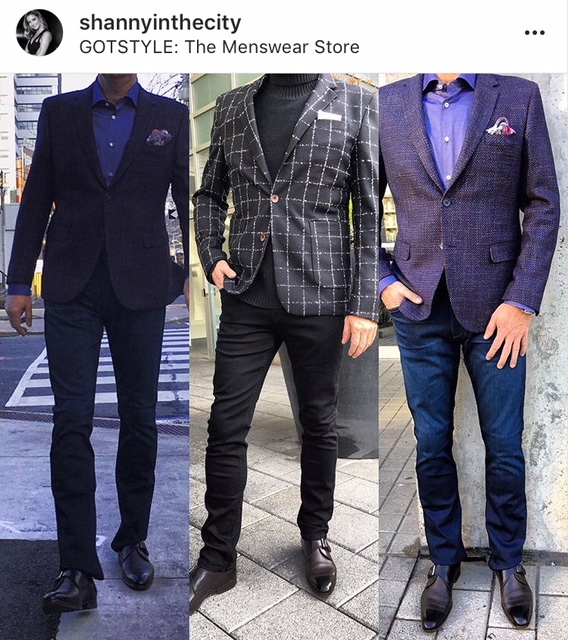 Dating Strategies that we can work on..
Making The First Move
Learning to confidently approach the opposite sex while in a social environment through role play
Rekindling A Romance
Learn how to resolve issues with an ex if the relationship isn't completely over yet
Respectfully Breaking Up
How to break up with your spouse in a respectful manner
Breakup Therapy
Help you to overcome a bad breakup through a dating detox 
Becoming Unfriend Zoned
How to get out of the "friends zone" and tell your crush how you feel
Improve Your Date Etiquette
Diagnose your blind spots and make your dating life less frustrating
Flirting
Practice your flirting techniques, body language, tone, and facial expressions
Book your "Mock Date" and master Date Conversation
Learn to ask creative questions, connect and piggyback off of your date
Interpreting Signals
Learn to be aware of your surroundings and pick up on non-verbal communication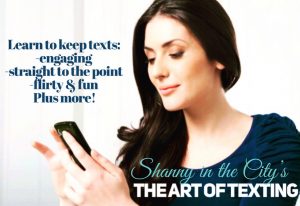 Book a Session: