Welcome to our Singles Network

We want you to take advantage of joining our Singles Network which is filled with amazing singles just like you. Complete the registration form below to receive personal invites to our upcoming social events in the city.
Summer "Pay it Forward"-Send us a client referral and receive 20% off all Shanny in the City Dating Services. Take advantage of a Wingwoman Session, Matchmaking Consultation or a Dating Coaching session with Dating Expert-Shannon Tebb.
Recruiting Toronto & Ottawa Bachelors 30-50, apply now to receive a Match on Us. Complete the registration form below.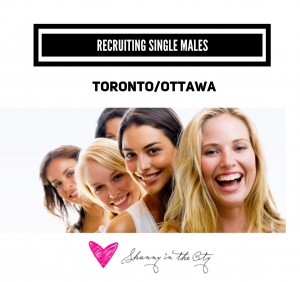 ⇒Visit our full list of SERVICES:  Click here!
⇒Ever considered hiring a MATCHMAKER? Register now!
Singles Network Registration Form