RECRUITING SINGLES FOR OUR SUMMER SEASON!
We want you to take advantage of joining our Singles Network and putting yourself back out there. Complete the registration form below to receive personal invites to our upcoming social events in the city.
SUMMER PROMO-During the month of  June 2017, we will choose 3 applicants weekly to receive a complimentary Matchmaking Consultation with Boutique Matchmaker-Shannon Tebb. Get the chance to be matched up with one of our clients.
Register now and join our network of Toronto Singles.

⇒Visit our full list of SERVICES:  Click here!
⇒Ever considered hiring a MATCHMAKER? Register now!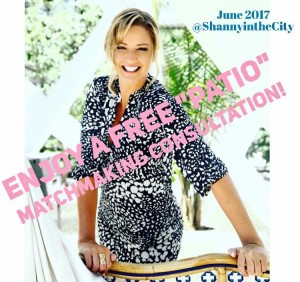 Singles Network Registration Form