FRIDAY, JULY 28th SCHMOOZE 3 OF 4.
Presented by CIROC Vodka
Rooftop Maison Mercer-15 Mercer St. 5pm-11pm
Summer is finally here and we are celebrating the season every last Friday of each summer month with SCHMOOZE. Join us on our beautiful Maison Mercer Rooftop Terrace from 5pm-11pm for Happy Hour $4 Cocktails & Complimentary BBQ "Pop-Up" by The Dime (while supplies last).
Our newly renovated terrace offers an entertaining outdoor social experience with multiple seating areas for you and your guests.
Cover is free, however there will be an optional donation at the door with all proceeds going to The Canadian Cancer Society. Hosted by Shanny in the City.
Music by Spence Diamonds & Toddy Flores. RSVP: Facebook Event
Build Her Wealth Networking Event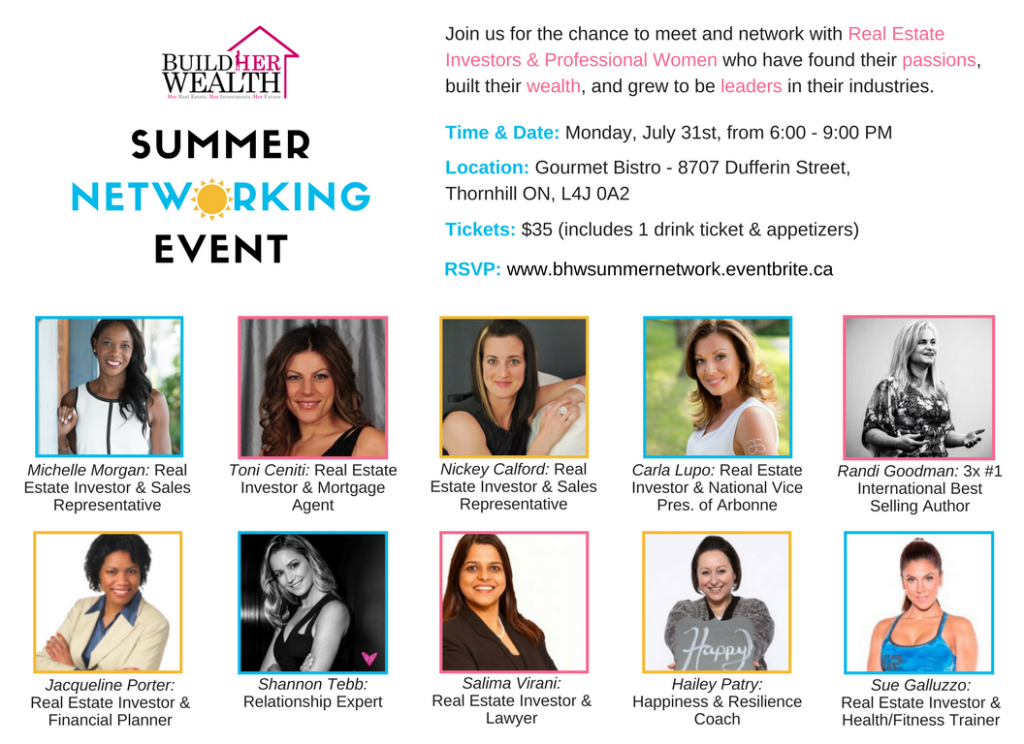 Monday, July 31st, from 6:00 – 9:00 PM.
6:00 – 7:00 PM: Networking
7:00 – 8:30 PM: Meet the Guest Speakers (Round Robin Style)
8:30 – 9:00 PM: Final Remarks
Ladies, are your fears getting in the way of investing in real estate and growing your passive income? If so, this event is the perfect opportunity for you to speak with expert real estate investors & professionals who will assist and provide you with the knowledge you'll need to succeed.
Bring your girlfriends for a fun-filled evening of networking, learning, growth, and empowerment! Grab a drink, fill your plates, and connect with professionals from a range of different industries, including real estate, finance, law, dating, health, and wellness.
Today, more and more women are taking control of their financial futures. Let our panel of educated and successful guest speakers answer the questions you need to begin or continue your journey towards growing your passive income!
Tickets: $35 per person (includes 1 drink ticket and food provided) Ticket Link
TORO presents Spanish Heat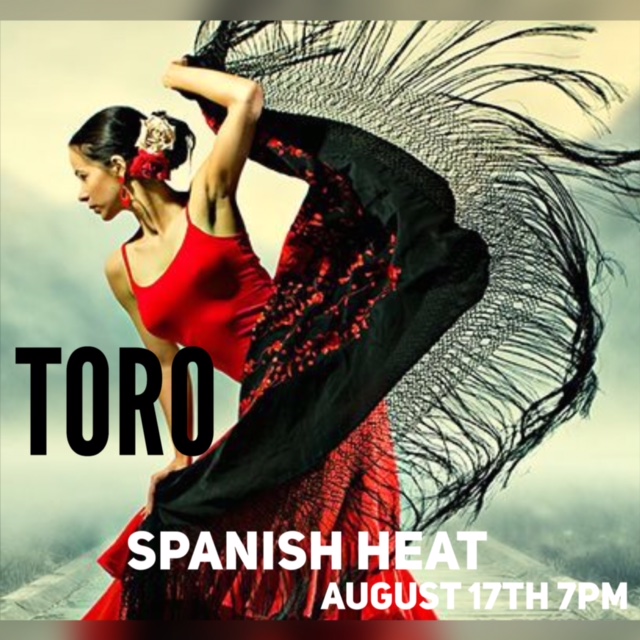 Thursday, August 17th 7pm
Join us for a night in Spain as we present Spanish Heat. Celebrating with Sangria, tapas at Toro Wine Bar
More details to follow.