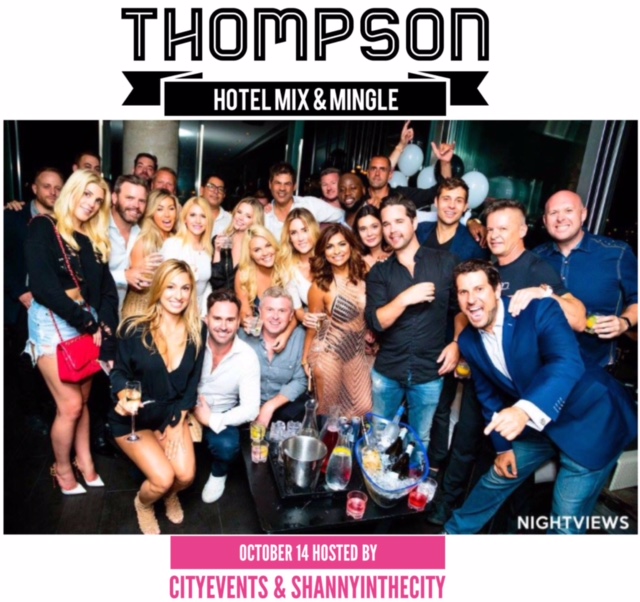 Join us for another edition of our M I X & M I N G L E series as we take over the beautiful space of the Thompson Hotel Lobby Bar on Saturday October 14th at 10pm!
Come enjoy the company of a well dressed more mature crowd as we enter the fall season. We will have reserved tables and several sections for our group to meet and greet our fellow guests and a few bottles to provide a welcome drink upon arrival!
Thompson Hotel: 550 Wellington Street. West
Hosted by Shanny in the City & CityEvents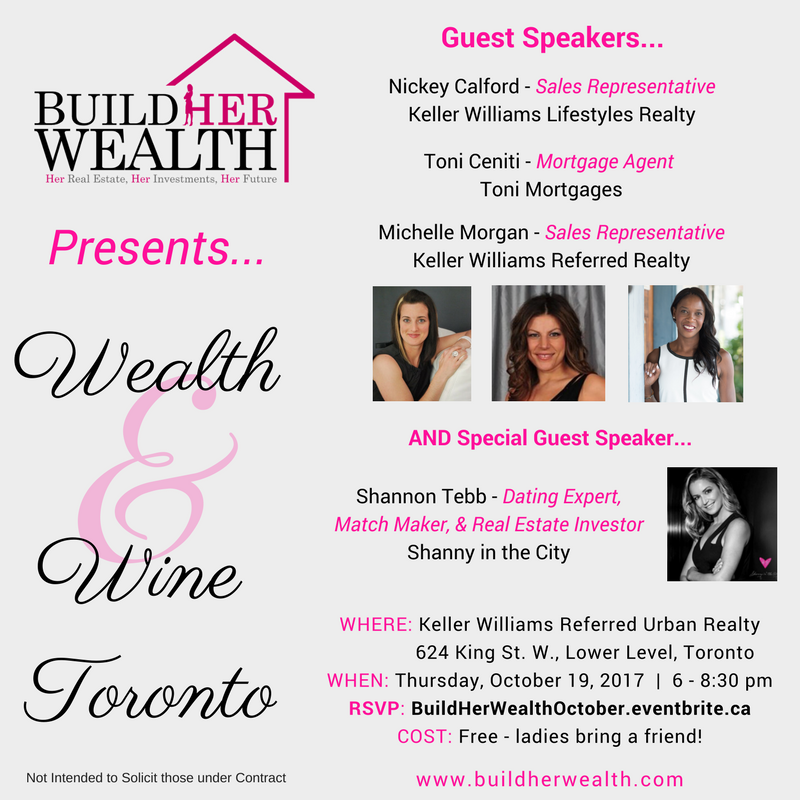 Build Her Wealth Presents: Wealth & Wine Night Toronto! The Ladies Guide to Real Estate Investing
For the first time ever Build Her Wealth will be Featuring Special Guest Speaker…
Shannon Tebb, founder of Shanny in the City, will share her knowledge and expertise on the world of dating and relationships, as well as imparting her story and experiences as a real estate investor.
Enjoy an amazing fun filled evening, learning smart ways to invest in real estate and grow your passive income. Get the scoop about the local Toronto (GTA) Housing market and what it means to you as a current and/or future real estate investor.  Learn about new build opportunities available, for a strong return on your investment. Get real advice from professionals in the industry, all while having fun with prizes, food and refreshments.
 Reserve your free TICKET!