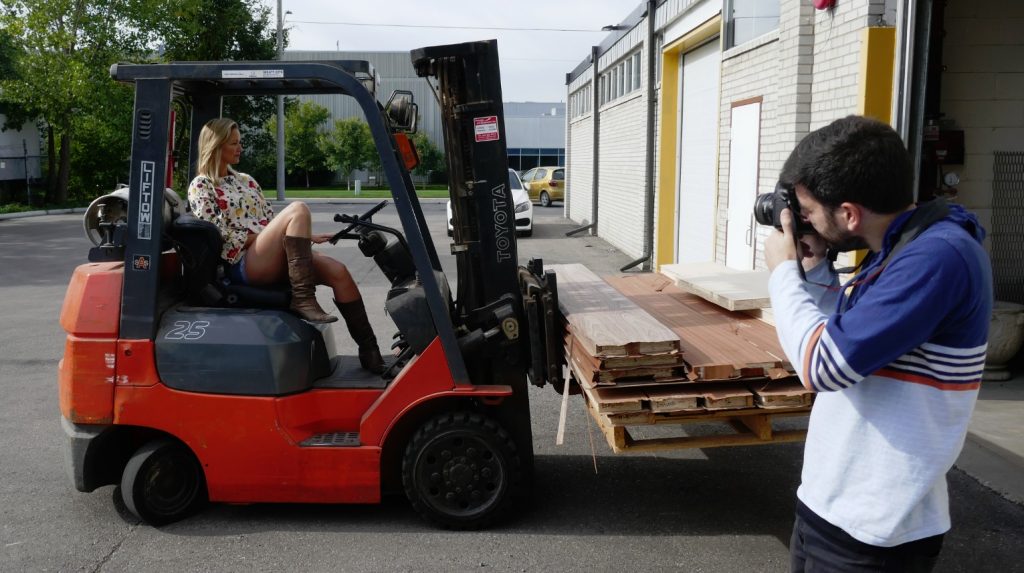 While it's not 100% percent official yet, I do have the green light to discuss and display some photos from my last adventure. Just recently I was asked, and I accepted the opportunity to pose beside some propane powered machinery for an upcoming print calendar. The creators are mixing interesting people with industrial equipment. Now I'm assured my picture will be seen in hundreds of Shipping & Receiving Dept loading docks across southern Ontario in July 2019.
In the last week of September 2018, I got a call from some friends making art on behalf of Masterlift Forklifts in Toronto. They wanted to proudly show off their forklifts and put on display what these machines do every single day, every month of the year, helping Ontario's manufacturing and warehouse businesses. Masterlift rents forklifts to all manner of different operations across the GTA, but especially to warehouse Shipping & Receiving loading docks. But because few businesses have staff willing to pose as calendar models, I got paid a small sum to sit on a forklift as the face of a local business.
The agency making the calendar even gave me a choice of locations and businesses that would be close to my brand, and I selected Rosehill Wine Cellars construction from a long list of potential matches. I chose Rosehill because they are cool – get it? Wine cellars… are… cool. No seriously the place is a trip.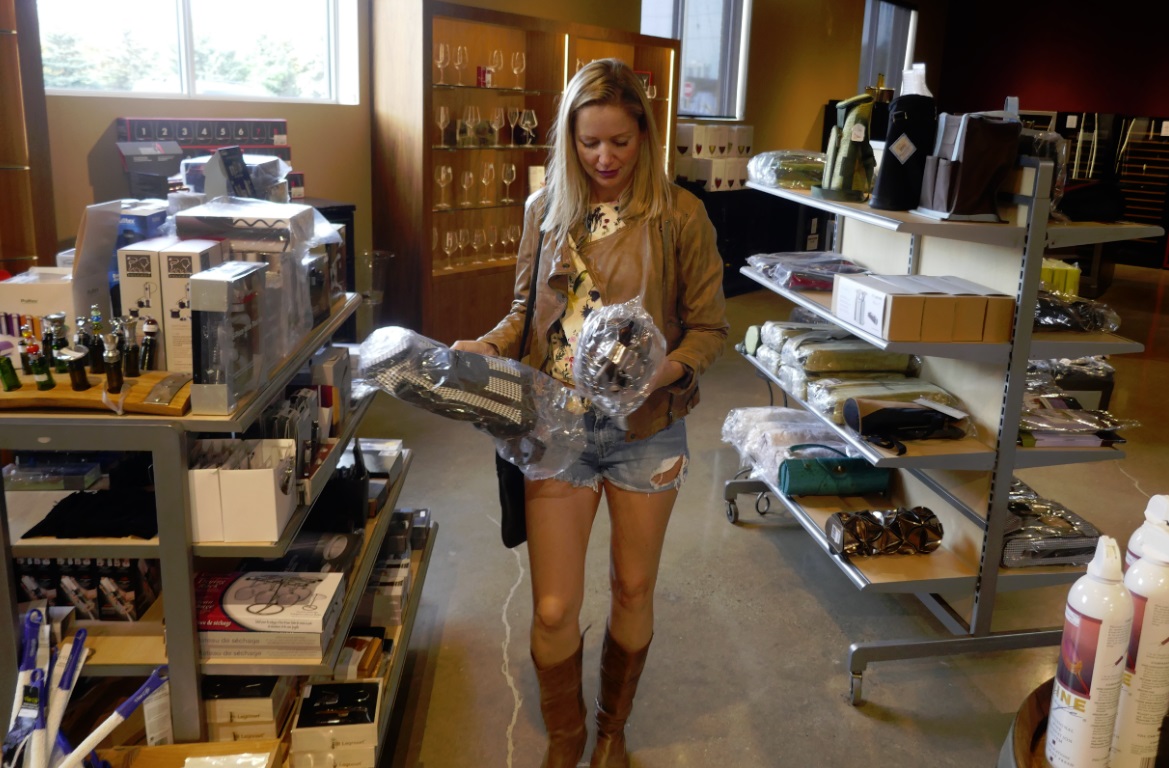 The staff at Rosehill Wine Cellars were incredibly generous. Upon arrival, and while the camera crew was setting up the shot in the loading area, the Rosehill office manager invited me into their posh Wine Cellar Accessories Showroom. Then much to my surprise, because it wasn't part of the deal, she invited me to select anything I liked from the merchandise on display in the room!
There was so much to choose from that it was hard to decide. There were so many buckets, bowls, chillers and bottle racks. There's every type of opener on sale here including electric powered corkscrews, and a wide array of art glass bottle stoppers, crystal decanters and expensive glassware.
The back of the showroom is lined with wine fridges and wine cellar cooling units. When the agency producer came back to the room to collect me for the shoot (I still hadn't changed into my outfit), I quickly made my choice: I picked two gorgeous bags that are especially made for transporting wine.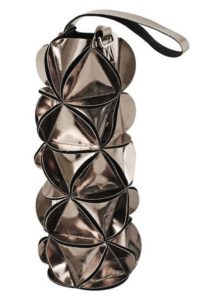 The Blossom wine tote bag fits snuggly around a single bottle while the other is a stylish two-bottle bag that has a terrific black & white houndstooth patterned body. I will use these bags whenever I transport wine which is every time I get invited to dinner at someone's house.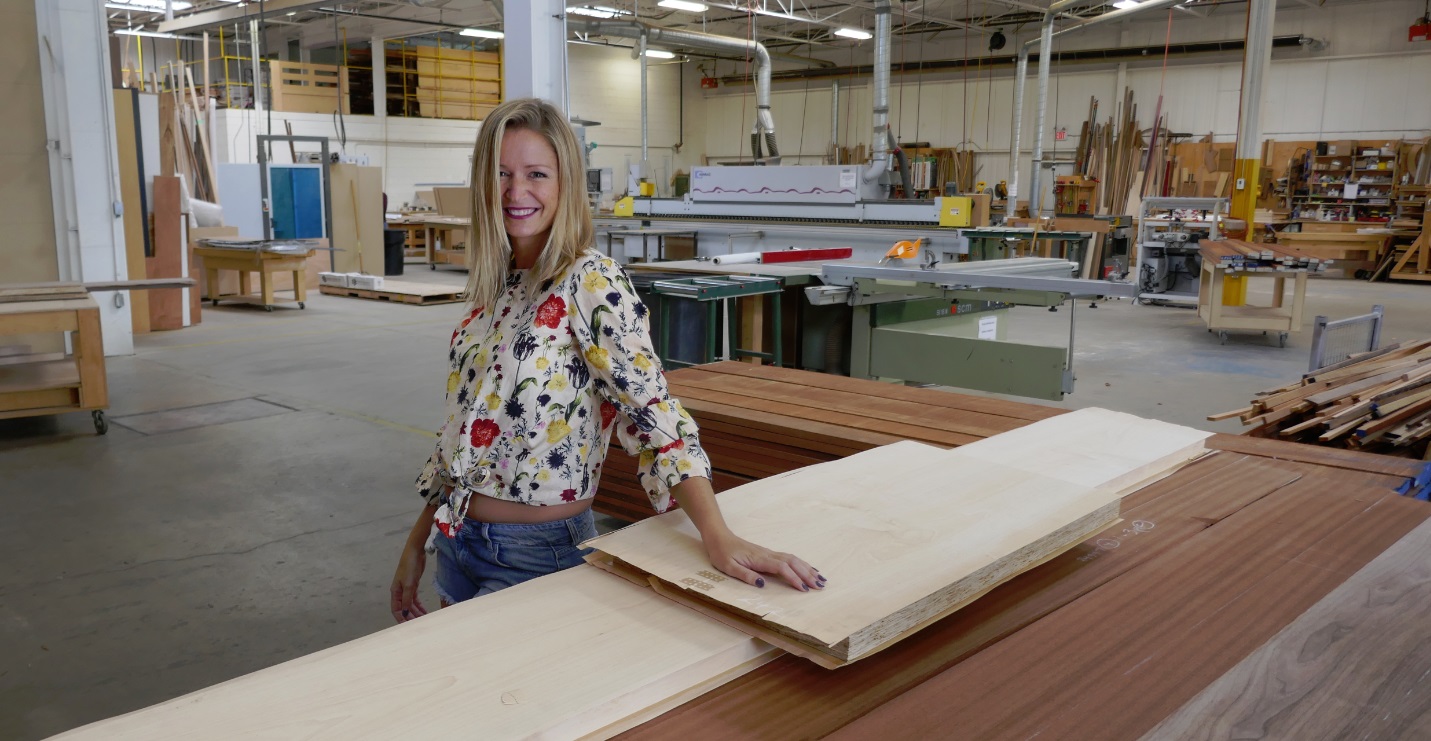 Minutes later I was posing for Joel Levy's camera beside a heavy-duty Masterlift forklift. This durable machine has rear wheel drive and so the right operator can maneuver around almost anything. And this machine is strong. This forklift has lift capacity of over 6000 lbs.
The load of wooden planks you can see on the forks is exactly what this machine lifts every day as it moves lumber through a busy woodworking shop where half a dozen employees manufacture beautiful wooden racks that are used in wine cellars all over the world.
I'm not allowed to show the final photograph until after the calendar is released in December 2019, but stay tuned, and I will update this post with the featured shot during the holidays.