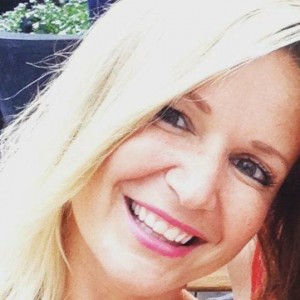 Shanny in the City "Headhunter for the Heart"
Meet Shannon Tebb, an energetic, vibrant, and intuitive Toronto Boutique Matchmaker. Shannon has been living in Toronto for the past 15 years and started her own Boutique Matchmaking business in 2010. She also works as a Dating Consultant and Life Skills Coach with Toronto singles helping them achieve "100% Date Ready" status. She is truly passionate about helping singles, divorcees and people who have been in long term relationships get back into the dating world and find love again.
After graduating from Carleton University with a BA in Sociology/Anthropology,  she decided to shift her studies to the culture of dating. The advice that she provided to singles over the years always proved to be successful, so she felt compelled to start her own personal Dating Consulting/Matchmaking brand known as Shanny in the City. Growing up in a single parent household, as her mother was a widow, also allowed her to be exposed to different types of relationships and identify what worked and what needed improvement.  Through her dating years and relationships, Shanny found it easy to pinpoint what men fell in love with, and became inspired to share this knowledge with other single women. She also felt passionate to help single males and females gain the confidence they need in attracting a great partner, through her dating consulting services.
Why should you hire Shanny as your Matchmaker ?
Shanny has a proven track record in providing singles with the best quality matches. She encourages her single clients to maintain a positive mindset and give each match a fair shot during the face to face interaction. By hiring Shanny, you no longer have to respond to all the online dating messages or hope that your going to bump into your partner at the corner Starbucks. The process is simple: you either accept or decline a match and we keep working from there. All clients are personally screened, and are looking for a commitment not a "hook-up". Unlike Online Dating sites which is instantaneous, matchmaking is a process that requires patience and openness to date outside of your comfort zone. With the help of a Boutique Matchmaker your dating needs will be assessed and we will work efficiently to match you with someone you can build a future with.
Photos